Cars
Han EV, Atto 3 and Tang: does this BYD trio make dreams come true?
One can probably still dream. The Chinese from BYD (Build Your Dreams) have announced that they want to help reduce the temperature on earth by 1 degree Celsius by switching to pure electric drives.
Ambitious plans. Another plan is a little more credible: BYD is coming to Germany at the end of the year. It starts with a trio of different models.
European boss Michael Shu promises the greatest success from the compact SUV Atto 3, which is based on the new e-platform 3.0. A motor on the front axle provides 204 hp, the 60.5 kWh battery for a maximum range of 420 km. DC charging power: maximum 88 kW.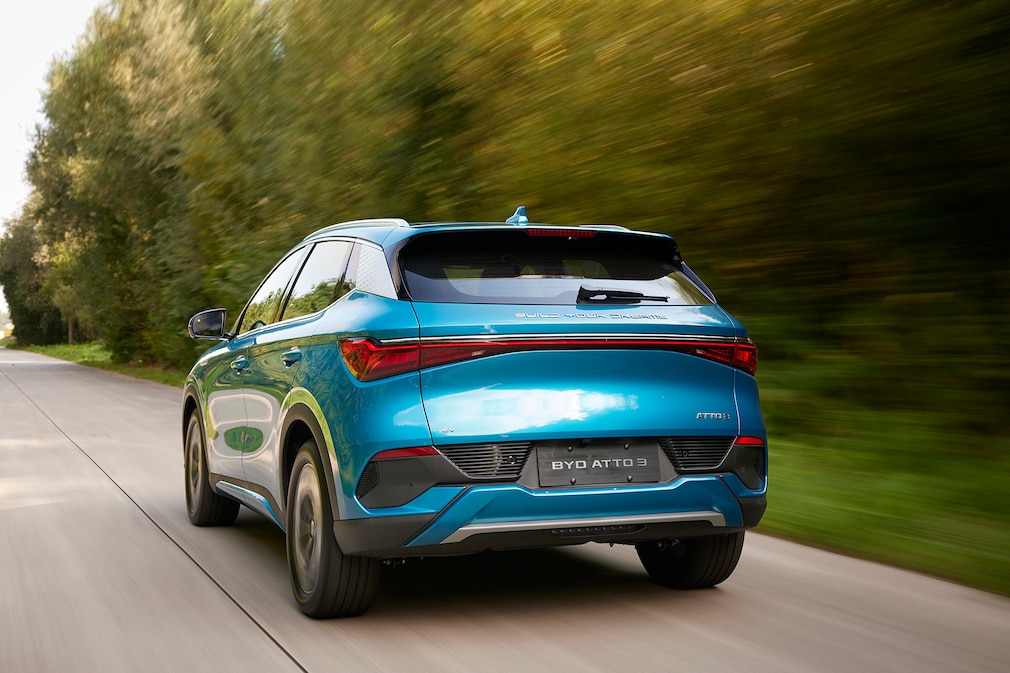 These are values ​​that others (e.g. Hyundai Kona) achieved a few years ago. For that, the Atto 3 would have to cost well under 30,000 euros. But BYD will not name prices until October.
Brakes convince in all three cars
The short test drive shows a moderately lively, softly designed SUV, whose three driving modes (Eco, Normal, Sport) do not differ much. Recuperation can be regulated in two stages using a button.
The brakes are convincing, so much in advance, in all three cars. The seats are soft (especially in the back) and offer little lateral support, and the interior materials are below average. But the operation of the swiveling 15.6-inch touchscreen makes a good first impression.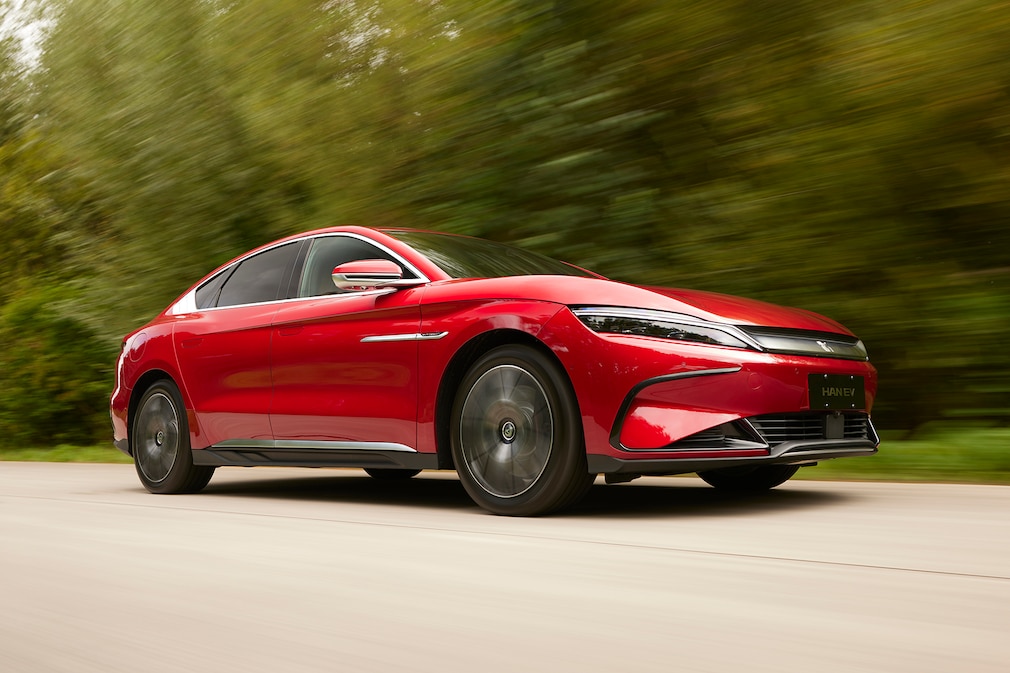 "Blade" batteries are the real BYD trump card
Tall riders sit a bit high and too cramped at the back. And there's no storage space under the front hood like the Atto 3. All models have the new BYD batteries, which are part of the body, which saves space and weight and, according to BYD, increases safety.
These "Blade" batteries are BYD's real trump card. The long, narrow battery cells have one advantage over conventional cells: they are significantly cheaper (around 55 euros per kWh instead of around 100 euros). Tesla ordered them for its Model Y.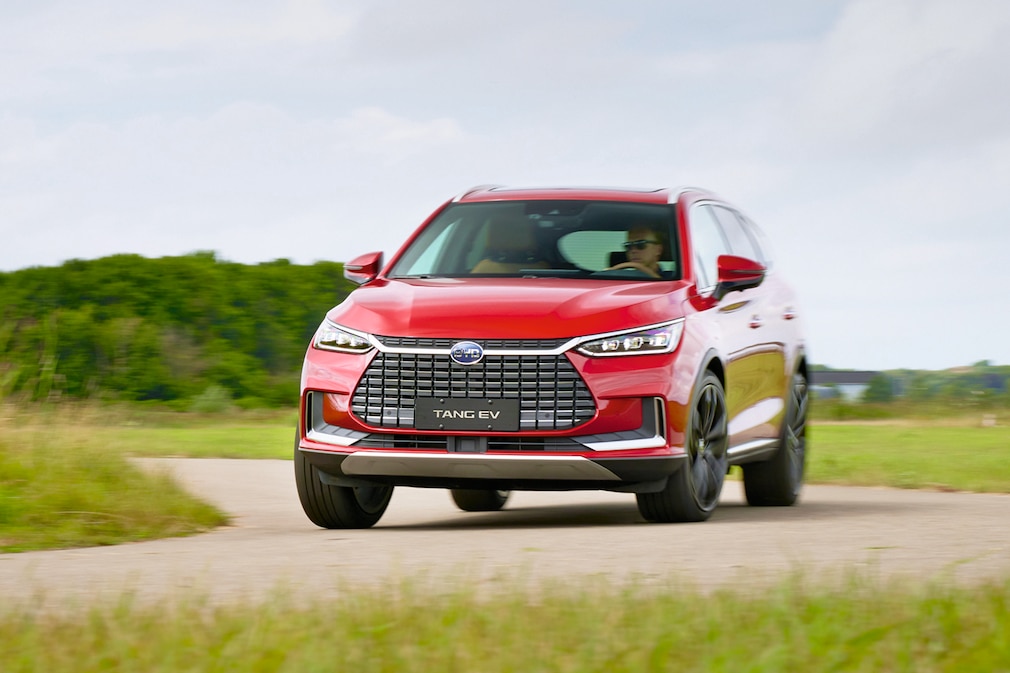 BYD already has the large Tang SUV on offer on the test market in Norway, and a good 2,000 units are said to have been sold. Price there: the equivalent of 59,000 euros. Too much money for a model with a range of only 400 kilometers with an 86.4 kWh battery.
The two electric motors don't really get the 517 hp to the wheels. The thin steering wheel doesn't feel particularly valuable. The seven-seater offers enough space under the panoramic roof, which is standard on all models.
Dream car or nightmare?
The Hedin Mobility Group (KW car dealerships, currently one location) is to take over our sales.
With Build Your Dreams, the question doesn't arise: dream car or nightmare? Because they are neither. But do the cars make dreams of German customers come true?
one electric motor per axle; four wheel drive
Electric motor in front, front-wheel drive
one electric motor per axle; four wheel drive
Electric cars from China have long been competitive. And BYD in particular, founded in 2003, already has experience as a manufacturer of thousands of electric buses that are on the road around the world.
And with e-cars, BYD is in the fast lane on its home market with 586,164 new registrations in the first half of 2022 (+ 186 percent).
This success also caused a stir in Europe. Ferdinand Dudenhöffer (Center Automotive Research) already calls BYD the "enfant terrible" of the auto industry. But BYD is not yet a nightmare for the competition.