Cars
This BMW M5 CS delivers 900 hp and more than 1000 Newton meters
As standard, the BMW M5 CS is already on the road with a whopping 635 hp and 750 Nm. With the G5M CS Hurricane RR, the tuner G-Power shows that there is still a lot more to get out of the power sedan.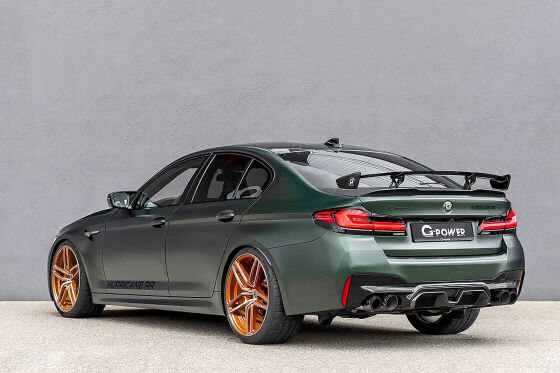 With modified turbochargers, the G-Power Deep Tone exhaust system, a software upgrade (GP-900) and some modified parts (including forged pistons and connecting rods), the performance of the 4.4-liter V8 was increased to 900 hp and maximum 1050 Nm increased.


Visually, G-Power has upgraded the M5 with eye-catching 21-inch rims, among other things. And both the wing and the hood are made of carbon. The latter is also equipped with large air outlets, and "HURRICANE RR" is written in large letters on the driver's and front passenger's doors as well as on the rear. Understatement is not the order of the day here.