Cars
Zoff in Formula 1: Red Bull and Verstappen in the pillory
Did Red Bull cheat on the budget the year Max Verstappen won the title? Corresponding speculation is rapidly gaining momentum in the Singapore paddock.
According to this, both Red Bull and Aston Martin 2021 exceeded the budget limit of 147.7 million US dollars that had just been introduced. Aston Martin allegedly only by a small amount. Red Bull is said to have spent around five million dollars too much.
The World Automobile Association is still covered. "The FIA ​​is just completing the evaluation of the financial data for 2021," says a spokesman. "Should there have been violations, we will act according to the rules." The problem: Possible penalties are not defined.
But much more exciting: How did the topic get to so many media at the same time so quickly? Insiders believe Mercedes and Ferrari have leaked the issue to the public. At Red Bull, the reaction is correspondingly skeptical: "It's amazing that something like this is made public," says Red Bull motorsport chief adviser Helmut Marko on Sky: "It's an ongoing process where certain points are being clarified. We're worried."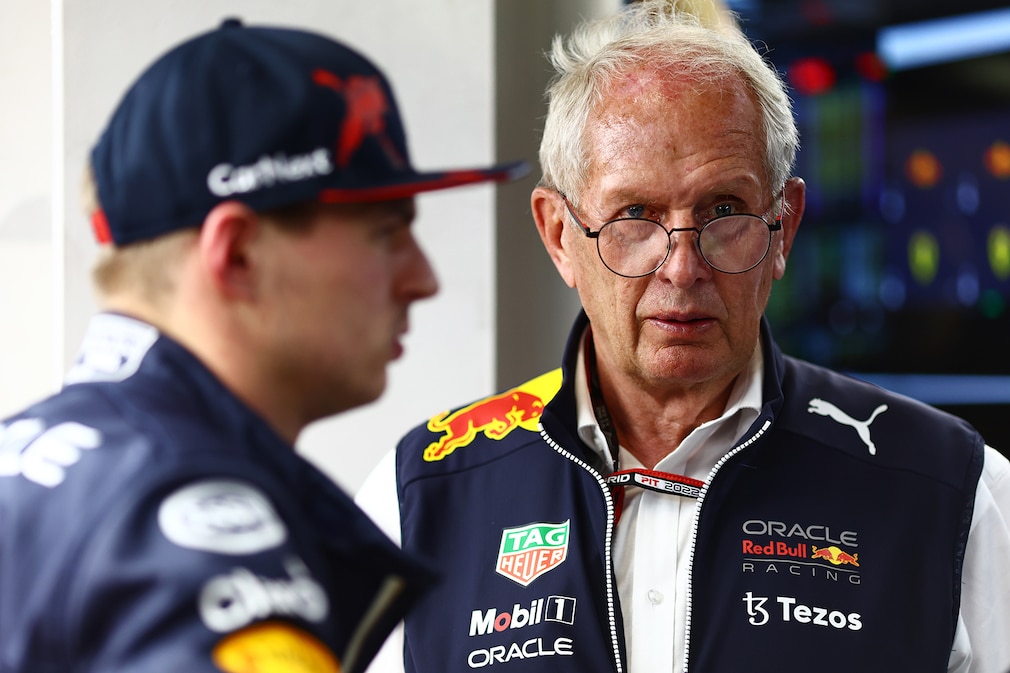 The man from Graz explains where the inconsistencies could come from: "We have different companies: Red Bull Racing, Red Bull Advanced Technologies and Red Bull High Performance Powertrains. You have to separate that. That is why the FIA ​​accountants are now discussing certain positions with our accountants."
The fact that Red Bull is prejudiced in public is "damaging to its reputation", according to the lawyer. Alone: ​​If the Verstappen team actually cheated, it would not only affect the 2021 World Cup title, but also the 2022 season, in which the Austrians are currently driving up and away from the field.
That's why Mercedes team boss Toto Wolff is now putting more pressure on: "The cost cap is probably the most important further development of the regulations in order to create a level playing field," he emphasizes and calls for uncompromising clarification: "It is of enormous importance that these rules are monitored. The FIA, especially Mohammed [bin Sulayem, der Präsident; d. Red.], has shown quite a tough stance in enforcing all kinds of regulations. So when we talk about something big now, he will show the same integrity and leadership that he has before."
Should Red Bull be transferred, that would be grist to the mills of Mercedes. After the final in Abu Dhabi and the much-discussed safety car phase, the long-term winners from 2014 to 2021 still feel cheated of Lewis Hamilton's eighth world title.
Wolff: "If Red Bull and Aston Martin broke the budget limit in 2021, that will also have an impact on 2022. If Ferrari and we had known that we could spend five million more, we would have done so too."
Formula 1 is racing full throttle towards its next scandal. And the three top teams are right in the middle.