Cars
BMW M3 sedan in the AUTO BILD long-term test
I'll be honest: there are colleagues in our editorial team who are more delighted with this car than I am. Jan Horn, Alexander Bernt, Guido Naumann, Stefan Novitski …
But since I was the first behind the wheel, I can introduce our new long-term test: a BMW M3
limousine
in "Isle of Man" (green metallic). 480
PS
, 550 Nm torque, 4.2 seconds to 100 km / h, in-line six-cylinder, rear-wheel drive with manual 6-speed M gearbox. According to BMW, this is exactly what enables "a particularly dynamic driving style and makes the vehicle a puristic thoroughbred athlete".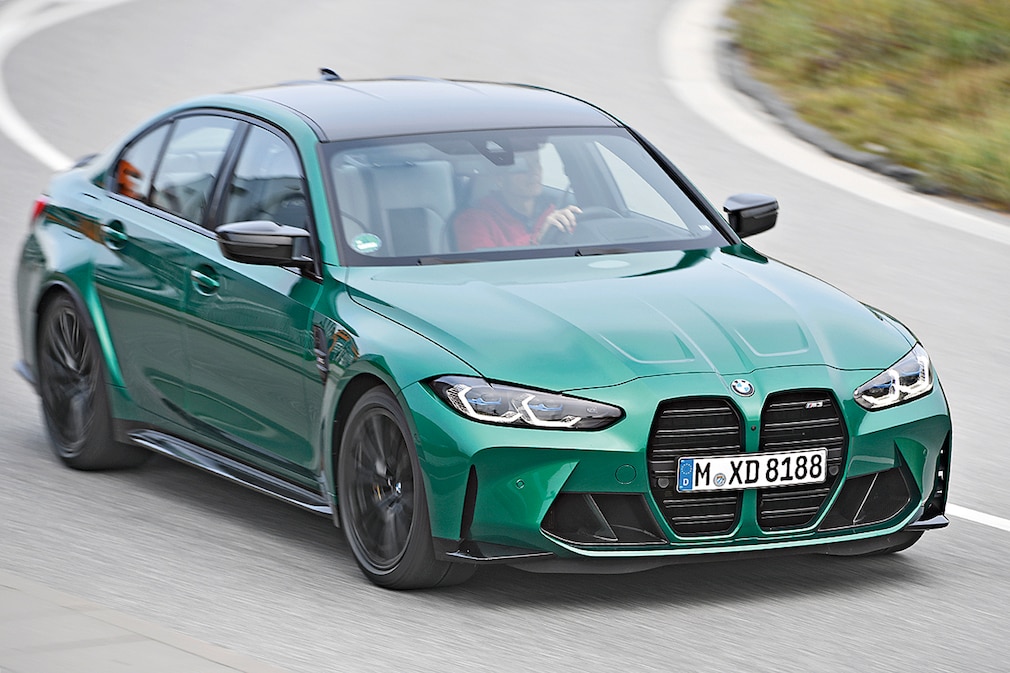 I'll put it in my own words: Shifting into second gear after a completely unintentional drift at an intersection puts a grin on my face and elicits the kids behind (yes, he can do everyday life, he M3, at BMW is the name of the "athletic four-door 3-box design") a happy screeching.
And – it's not just about the green advertising color of
BMW
lying – something happened that happens very seldom: Car drivers spoke to me twice while refueling. Not because they would have recognized me, but the car: How is it, really fast, right? Is that the competition? People looked around the car, in the cockpit, at the
M.
-Sports seats.
Show-off effect: That M.-Logo lights up when opening the car. First quick conclusion: On long journeys I would like to see a few more gears and fewer tours. But I'm back to the beginning: I'm probably the only one who bothers.
The BMW M3 in the AUTO BILD endurance test
• Endurance test start: October 20, 2021
• Price of the test car with extras: 111,640 euros
• Driven so far: 6752 km
• Test consumption: 10.2 l SP / 100 km
• Top: Endless power and dynamism, top quality, connected to the stand, and language is also possible.
• Not so good: Save the light leather. You have to be able to use the hand switch. Consumption higher, of course.