Cars
Charger Daytona SRT Concept: This e-muscle car has an exhaust
Can there be a muscle car with an electric drive? Dodge tries to combine these two worlds in the Dodge Charger Daytona SRT Concept to give a glimpse of the brand's electric future. The design of the study is unmistakably in the tradition of the Challenger and Charger, but under the sheet metal there is no V8, but an electric drive.
advertisement
Very easy with the online trade-in from carsale24
The Charger Daytona SRT Concept has two doors and should actually be a Challenger given the modern name structure, but first of all the design is supposed to be reminiscent of the '68 Charger and "Charger" probably just sounds better for an electric muscle car. After all, the study is equipped with four individual seats.
The grill is a spoiler

The design is typically American, smooth surfaces, beefy, with a grill that has no headlights except for one light strip. On closer inspection, however, the grill is not a real grill at all, but a spoiler integrated into the front. In the side view, the Greenhouse is clearly based on the 1968 Charger.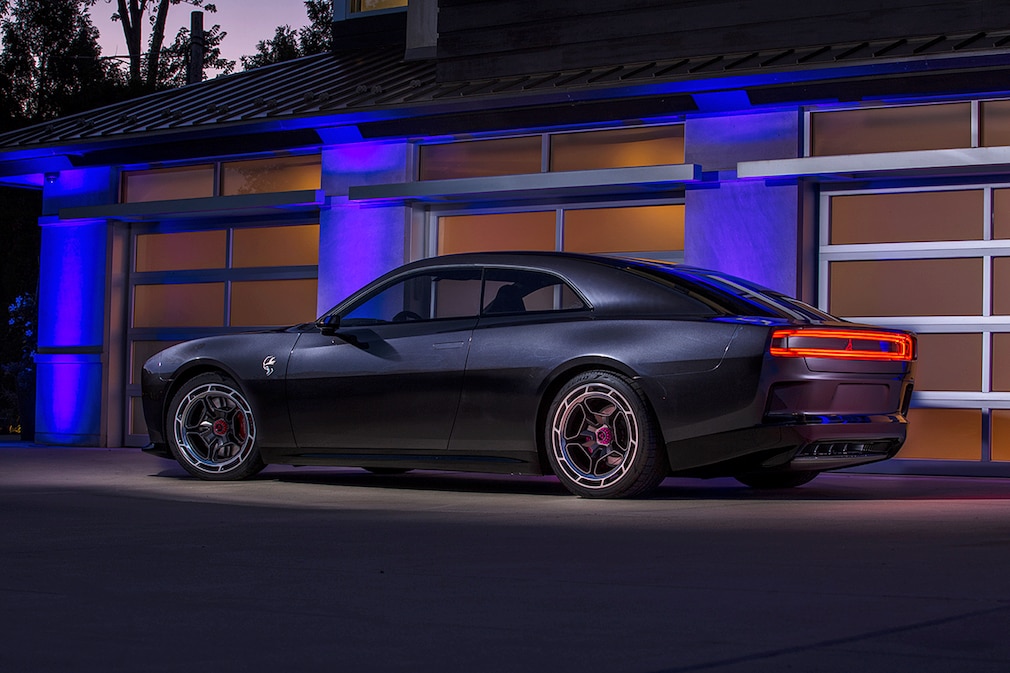 An exhaust system should provide sound

In the interior, the E-Dodge wants to score points with the tradition-conscious fan base with a driver-oriented cockpit with two screens (12.3 and 16 inches) and a classic-looking, bowled Dodge sports steering wheel.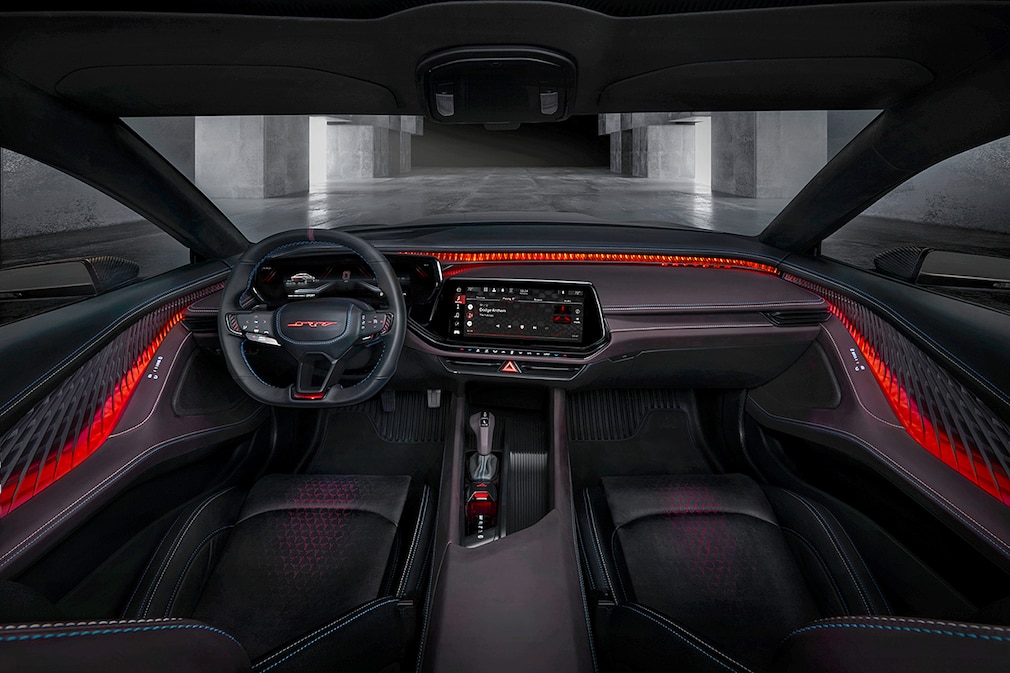 What's new is the "eRupt" gear shift, which is designed to change an unspecified number of gears electromechanically, and the exhaust system with speakers whose 126 decibels are said to be able to compete with the V8 sound of an SRT Hellcat. In terms of performance, on the other hand, there are no full-bodied promises, only that the Charger Daytona SRT Concept has 800 volt technology has already been revealed by Dodge.