Cars
Goodyear combines grip with sustainability
Changing tires every spring, every fall? Not all drivers feel like it and prefer to rely on the so-called all-season tires. It goes without saying that AUTO BILD also tests this species from time to time. In the current all-season tire test, Goodyear's Vector 4Seasons Gen-3 took two first places. The tire was tested and, as the environmental winner, also won the new category "Environment and Sustainability".
This year AUTO BILD used complex measurements to focus not only on the well-known test categories but also on environmentally relevant criteria for the first time. These included mileage, tire wear, rolling resistance, fuel consumption and pass-by noise. According to our experts, Goodyear's Vector 4Seasons Gen-3 was the most environmentally friendly and sustainable all-season tire.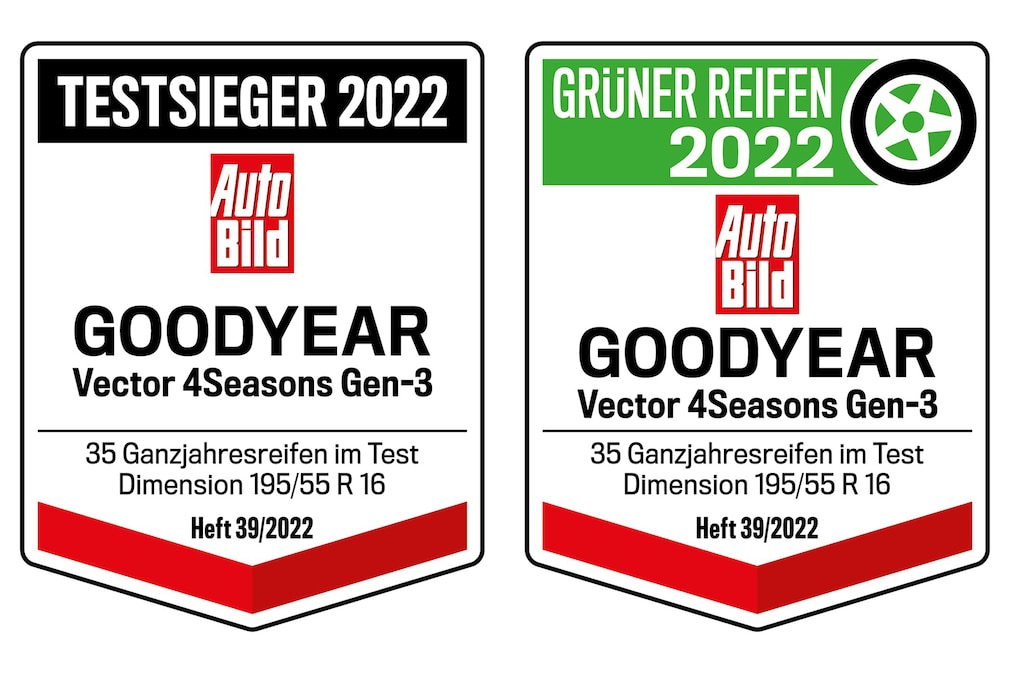 "This is proof that our development engineers are on the right track," says Dr. André Weisz, Managing Director Consumer DACH Goodyear on the award.
Goodyear was the first tire manufacturer to market an all-season tire with a snowflake symbol and rolling resistance class A. The snowflake symbol indicates that the tire marked in this way has been specially tested for its winter properties.
But as an all-season tire, the 4Seasons Gen-3 must of course also function perfectly under "normal" conditions. With a rolling resistance rating of A, Goodyear rubber is one of the most fuel-efficient tires on the market, helping drivers save fuel and money. With each class, fuel consumption increases by around 0.1 liters per 100 kilometers.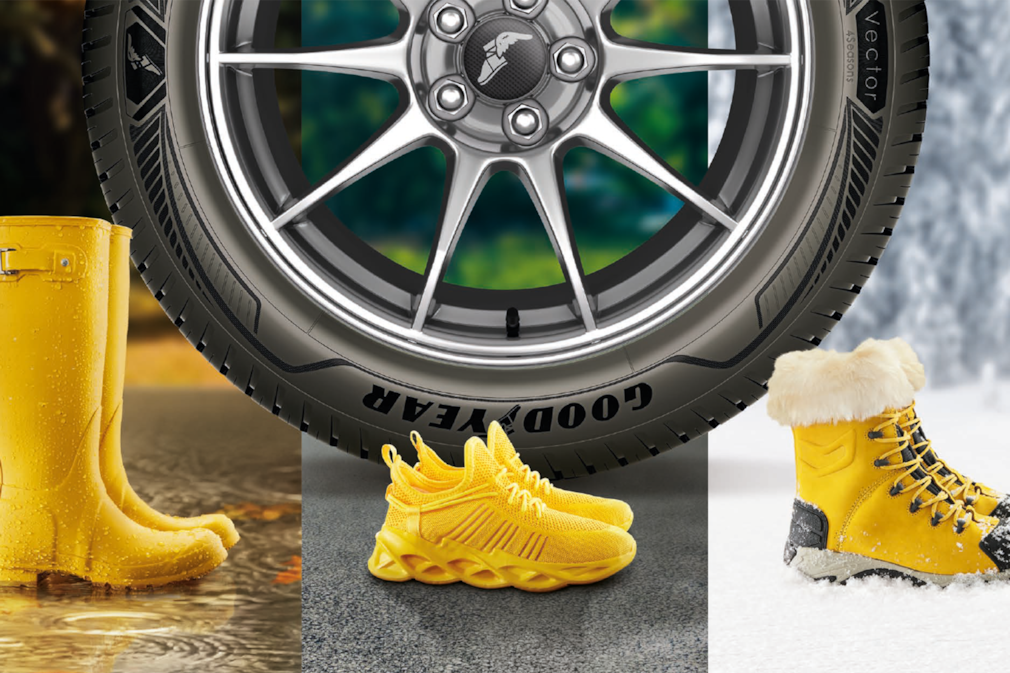 At Goodyear, sustainability is not just about the end product. Instead of traveling to all corners of the earth for extensive tests, as in the past, the company uses an innovative driving simulator and thus reduces the large number of physical tests previously required. Goodyear is now one of the market leaders in virtual product development. According to the company, this also enables closer cooperation with automobile manufacturers in the area of ​​original equipment.
Sustainability is now part of the corporate ethos at Goodyear. Earlier this year, the company unveiled a tire made from 70 percent renewable materials. The aim is to produce tires from 100% sustainable materials by 2030 at the latest. In addition, Goodyear has set itself the goal of using only renewable energy in all its plants by 2040 and producing zero greenhouse gas emissions from tire production by 2050.