Cars
Ford electric panel van: E-Transit Custom announced
Ford electrifies the Transit Custom. Production is scheduled to start in the second half of 2023. It is known so far that the E-Transit Custom should have a range of up to 380 kilometers and the trailer load should be similar to that of the diesel variant – that would be around 2800 kilograms. Ford plans to present details at the IAA Commercial Vehicles in September 2022. E-Transit has been rolling off the assembly line since March 2022, making the E-Transit Custom the brand's second electric panel van. By 2024, a total of four more electric commercial vehicles (including the E-Transit Custom) are to come onto the market.

Transit becomes a giant power bank

A special feature is already known and the E-Transit Custom will adopt this from E-Transit: The vehicles can become power banks if required. Vehicle to Load (V2L) technology, for example, makes it easy to load external work equipment on the construction site. So far, two sockets are planned, each with 230 volts. According to Ford, it is currently not certain whether there will even be three.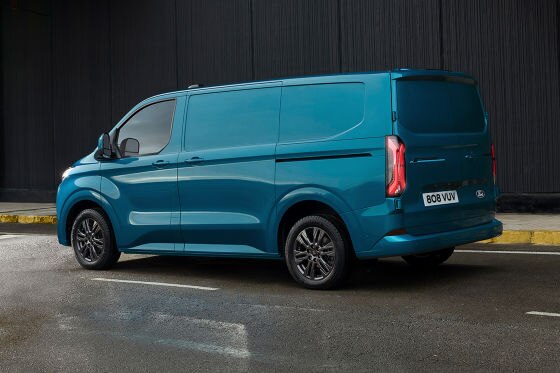 In addition, the Pro-Eco system is to be integrated in the Ford E-Transit Custom. This means that software, charging, service and financing solutions come from a single source.